Immersion in a historic tertiary building to be renovated in the Paris region.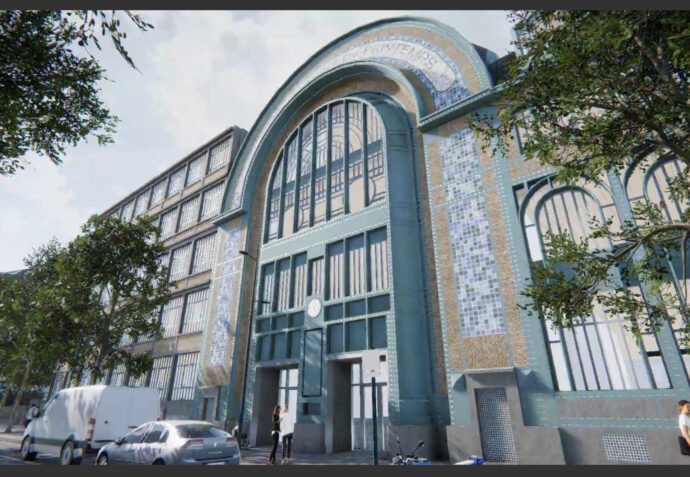 The project
This historic building, symbol of the first Parisian department stores, offers a new office product totaling a surface area of 33,000m².Thus, the company The Consumer Experience Agency by Work-Shop entrusted Tailora with the virtualization of this ambitious and complex asset. In order to be able to convince potential users to position themselves on such an operation, our client wanted to provide an immersive "tailor-made" solution that realistically reflects these main assets.Each user can benefit from a mobile experience, simple and fast to use by downloading the dedicated application or by accessing the Web version operated on our Streaming platform. Thus, he will be able to gauge the quality of its location, its refined architecture through an outdoor virtual visit viewable in pedestrian or aerial mode. Interior immersion is possible through a series of detailed orbital views in different key spaces and immersion inside a common floor. The user can therefore appreciate the flexibility of the spaces offered.In order to allow the user to have an even finer perception of space, he can take advantage of the "MarkerLess" augmented reality module on the entire virtualized floor. The objective is to display this floor on a 1:1 scale over its entire surface thanks to the superposition between the real and the virtual.
Project name
Real Estate - Office - Les Ateliers du Parc
Client
The Consumer Experience Agency by Work-Shop
Support
Mobile App (iOS/Android), Streaming (Cloud)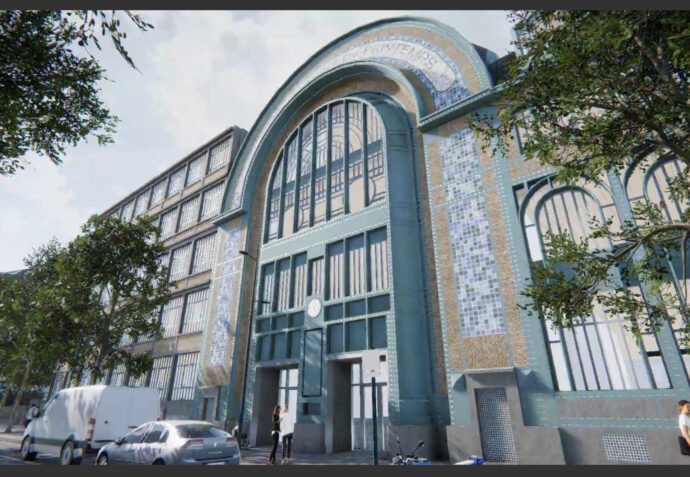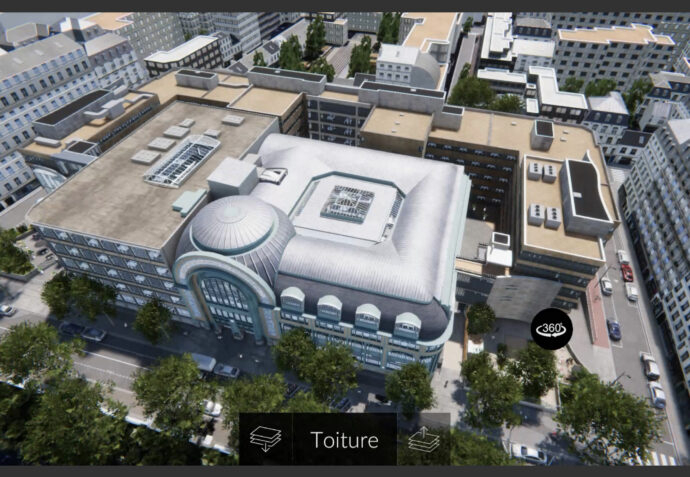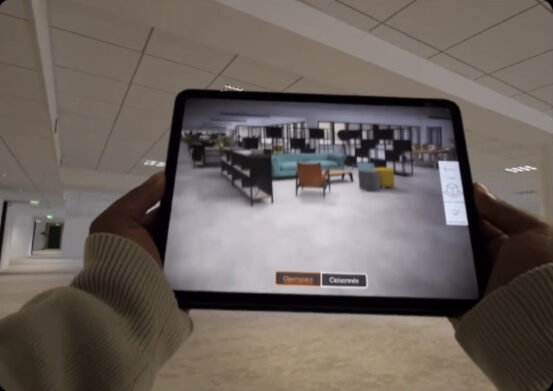 From his mobile device and thanks to a simple surface recognition, the user can display the virtualized floor on a 1:1 scale. The objective is therefore to enhance the real space thanks to a virtual content provided, over the entire floor.